High School Band
Bronco Fans! Here is your chance to order a Bronco Band T-shirt and support their efforts at the Regional Contest November 14! Order form...
Bronco Band
2020-2021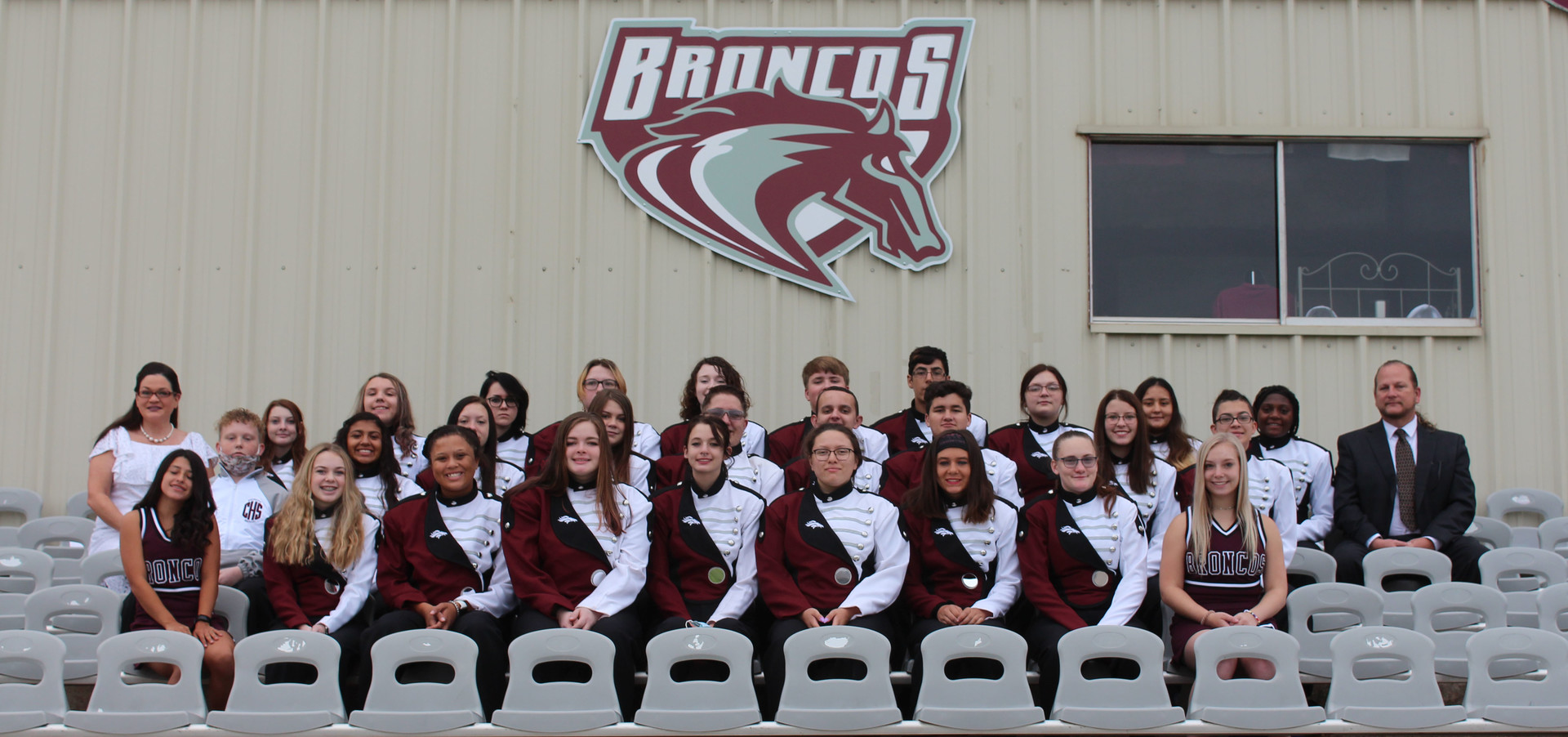 Back row: Mrs. Evans, Jasmyn Bordonaro, Lillie Silva, Sophie Bilbrey, Malorie Simpson, Ethan Warren, Alana Moffett, Ulexis Chavez, Anna Randall, Director Mel Evans.
Middle row: Patrick Monds, Eliza Rodriguez, Haley Schlegelmilch, Roxie Adams, Tyler Paul, Nathan Estlack, Gannon Broussard, Aspen Tuttle, Jacob Murillo.
Front row: Aubrey Jaramillo, Avery Halsey, Gracie Smith, Shylee Morrow, Lillie Dale, Esmeralda Lucero, Breanna Williamson, Jami McConnell, Natalie Monds.
Schedule
| | |
| --- | --- |
| September 17. Homecoming vs Hale Center | 7:00 Queen Coronation 6:30pm |
| September 25. @ Quanah | 7:00 |
| October 2. Home vs Vega | 7:00 |
| October 9. @ Memphis (district) | 7:00 |
| October 6 | Open |
| October 23. vs Wellington | 7:00 |
| October 30 @ Wheeler | 7:00 |
| November 6 vs Shamrock | 7:00 |
| November 14 | Regional Band Contest |